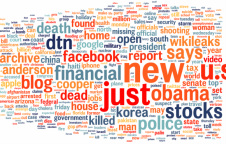 As a small business owner you are probably aware of, and perhaps even use yourself, marketing and sales buzzwords. Buzzwords or industry jargon are commonly thought of as the phrases or words that will ensure the success of your advertising or promotional material.

That may have once been true but no longer works on today's savvy consumers...

Thanks to the internet the average person is completely immersed in
information most of the time. Due to this consumers have learnt to see buzzwords
for what they are, vague jargon designed to trick and convince them.
There are hundreds of examples of buzzwords, some of which may have
already made their way into promotional material for your business. Whether it
is on social media or paid advertising try and push aside the tricky jargon and
instead go for a more genuine approach. A great way to do this is to speak to
your loyal customers directly and ask them to describe what they love about your
product. This is a fantastic way to include honest, fact-based statements in
your marketing. For example, instead of using condescending buzzwords such as
easy-to-use and user-friendly find a way to utilise facts and customer opinions
to prove your point.
Look after your customer relationships and your honest reputation by
avoiding buzzwords and jargon in your promotional material.
For more information contact Fierce Publicity at
info@fiercepublicity.com