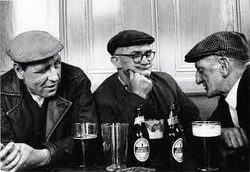 Did you know that products targeted towards women have the majority share of the market?

Regardless of why this is there are still plenty of small business making products and offering services designed for men.
Here is our Top 5 List of hints for how best to market your product to the male gender.
1. Do your research. Figure out what type of man would get the most out of your product or service.

2. Men love Social Media too. Make sure you have a presence on a number of Social Media sites to best reach your target man.

3. Men aged between 24 and 40 are highly influenced by top search results from their favourite search engine.

4. Men are 10 per cent more likely than women to make a purchase based on a mobile ad they received on their smartphone.

5. Don't market to out dated male stereotypes, it will only make your business seem out of touch.