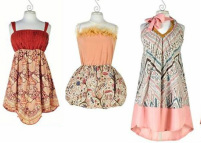 We recently sat down with clothing designer Tirta Rhamawati to learn more about her luxurious new clothing label Batik Batik.

What made you decide to set up your own business – Batik Batik?
I have always wanted to do what I love. I love creating something; and I love everything that is beautiful. One of the things I'm passionate about is fashion and what better way to do that than designing my own Batik line. I took the risk and jumped at the chance of having my own fashion line...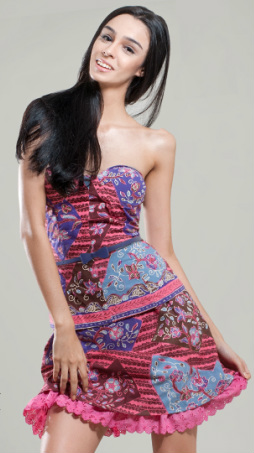 Owning a business is never easy, but with the mindset I had from the start, I believe that no matter how much I struggle in the journey, I won't stop being happy.
What does a "normal" day look like for you?
A normal day for me is whenever I get to rest and I am free from all the chaos of my busy life.
What has been the biggest challenge you faced at Batik Batik?
Marketing and selling Batik Batik's designs have posed quite a challenge since I launched the brand. Batik is known as a traditional garment and educating the market about it takes a great deal of effort.
Batik Batik started out online and we need to put out our designs and cross it over to the mass retail market. Since Batik Batik is a niche category where we feature only one design that cannot be replicated exactly. But we have addressed that by having a minimal service fee on top of the price to recreate the dress according to the requester's size. This is another side of Batik Batik that we want people to know about.
What, in your opinion, makes Batik Batik so special and unique?
What makes Batik Batik so special and unique is that we are able to use this traditional handmade fabric (whether it is hand painted/drawn or stamped) and translated into contemporary fashion. A blend of RTW and heritage makes this into a masterpiece, something I am very proud of.
What inspires and motivates you?
The challenge to be able to launch a collection pushes me to follow through. It is patience and perseverance that drive me. There's a saying that "the gold is always one centimetre away from where you stop digging" - that never fails to motivate me.
What never fails to put a smile on your face?

Turtle.


What is your favourite piece from the Batik Batik Spring 2014 Collection?
I am so in love with the Lestari dress. It's so flawless and goddess-like. Apart from the patterns on the fabric, I adore the maxi pleated dress & the cross strapped back which is revealing.
Where would you like to see Batik Batik in 5 years?
I want Batik Batik to be proudly worn by women. That it would become a brand known for its exquisite designs fashioned from hand painted or hand stamped Batik fabrics. And business wise, I dream of having a physical store where people can come in and just purchase right on the spot.
Visit Batik Batik's website
here
and their Facebook page
here
.