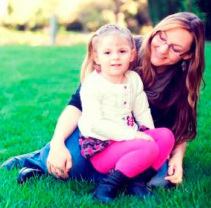 What made you decide to set up your own business?
After completing my degree in Visual Arts, I was determined to be one of the few who decided to make a career out of it. It's unfortunate these days that the Arts is not taken as a serious profession and many talented artists need to find other ways to support themselves and then never go back to the arts. I guess I was lucky as it was just about the time my daughter was born that I decided to really peruse my business. I wanted to give it my best and also to support my family while I had the chance...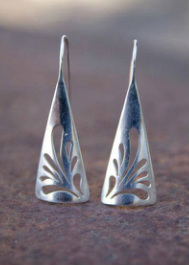 What does an average day look like for you?
My week in generally split in two! One half being a full time mum to my two daughters, school runs, dance classes, household duties and then there's the artist side, Two full days in the studio making and polishing, emails, packing, etc. And then on the weekends, markets. Since I don't have a shopfront markets are a great way for me to get out there to the public.
What is one of the biggest challenges you have faced in your business?
Persistence, beating my own laziness haha you definitely need to be proactive in being self employed. You are not only providing your service/product but you are the courier, accountant, CEO etc! Sometimes it can get disheartening not being able to focus solely on what you create, but then it's the love of what you do that keeps you going.
What is one of your biggest goals, which when you reach you will know you have "made it"?
Hard to say really, I'm not a huge goal setter but I'd love to just be able to create and support my family with what I do. I'd love to find some more shops and galleries to stock so I can keep my market visits to minimum which means more time with the family.
Where do you get your inspiration for your jewellery designs?
I've always been inspired by Art Nouveau, Art Deco and Celtic designs. I love all things pretty especially since I have two daughters.
What is something that always makes you happy?
Happy people!! I love happy people - their happiness is quite infectious. And hearing about how people love my work also makes me happy.
How many pieces of jewellery do you own?
Hahaha too many! And not all of my own either! I have a thing for dangly earrings and bracelets.
Where would you like to see Tweet Designs in 5 years?
I'd love to have a range of stockists so I can focus on the making.
To visit Tweet Designs' website please click
here
. To like Tweet Designs on Facebook please click
here
.