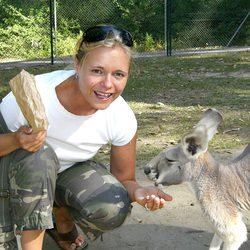 I'm Jenny, the designer behind Eden Dreams, and I want to tell you a little about who I am and where I've come from. For as long as I can remember I have had a fascination with the natural world - before studying for my arts degree I worked as a veterinary nurse and also in a wildlife rescue sanctuary. Creatively, studying flora & fauna is something I did even as a small child - whether it was sculpture, painting or papiermache & I know that this fascination is something that will be with me forever in one way or another…. Evolving & growing with my ideas & concepts. The whole point of Eden Dreams is to not only create jewellery that looks good & makes you feel great but I also want it to connect the wearer to the natural world - evoke memories & instill a sense of discovery and...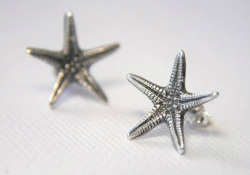 adventure. I think in the complex and busy lives we progressively lead we often lose sight of the important, basic things as human beings - who we are and where we come from in terms of the earth as a whole.
I think it's important to take a step back, breathe, have a good rummage in the undergrowth or forage along a beach, discover new things, have fun and remember simpler times.
As a Mum of one rather boisterous little girl, I can only think that she must get her sense of adventure and energy from me and I know that when she's older she'll be throwing herself out of planes & scuba diving too. Already she loves beach combing and picking up interesting looking stones and seeds when out walking.
Balancing being an almost full-time Mum with an almost full-time business is not easy and means long hours, but I wouldn't be without either! Besides, I was never one to take the easy road and I always like a challenge. I have way too many ideas to not be running my own business in some form or other.
Eden Dreams has been operating for about 3 years now. What started as an aspiration 5 years ago when I still lived in the UK is actually evolving into something pretty good, in my opinion. I have come a long way in that time but I am only scratching the surface in terms of growth of ideas and creativity – there is so much more to learn, discover and translate into lovely pieces of jewellery.
Sometimes my work is simple, raw and tactile - sometimes more complex and perfected - but always organic. The best feeling is when people come to my stall and tell me they can sense the love that goes into my work or feel a great energy about my pieces – it's times like that when I know I'm on the right track and my ideas are working.
Visit Eden Dreams' Facebook page
here
and website
here
.